Apr 15th, 2020
Yes, you count!
Tax-Aid helps your voice count and be heard.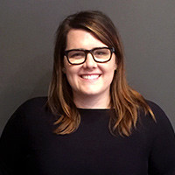 In a time when we are feeling out of control, Tax-Aid is helping us all see that there is one simple thing we can do (from home) to ensure enough future funding for emergency response, healthcare, and other critical community services is available going forward - take the Census. Jill Sturm, executive director at Tax-Aid says about the issue: "Sorry, this is just too important to not participate."

Organizations like Tax-Aid are doing their part to make sure every American is included in the 2020 Census count, despite the unprecedented challenge physical distancing is placing on field operators who would traditionally go door to door.

In normal circumstances, the team at Tax-Aid would help anyone coming through their doors both with filing taxes and completing the Census. Year round, the team of volunteer tax professionals offer free tax help for households who earn less than $55,000 per year, and give free access to laptops to assist folks with completing their Census who might otherwise have to hope someone knocks on their door to be properly counted. With social distancing mandates moving their tax support solely online, Tax-Aid went old school to snail-mail and worked with design volunteer Diana to create a series of postcards encouraging everyone to complete the 2020 Census.
To learn more about Tax-Aid, visit their website at tax-aid.org.
Tax-Aid
Human services Nonprofit
Member sponsor
Share this article
Copy the link, then close this window.