Aug 4th, 2020
Working to change the statistics
How a volunteer supported AABLI's communications.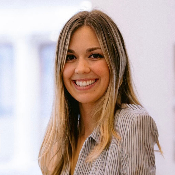 Racial inequities are in every facet of society, including the workplace and labor market. The numbers don't lie – there are only three Black Fortune 500 CEOs. Fortunately, The African American Board Leadership Institute (AABLI) is working on changing these statistics.

The AABLI works to strengthen nonprofit, public, and private organizations through recruiting, preparing, and assisting with the placement of African American professionals on a broad range of governing boards. They work with both African American professionals who wish to serve on governing boards, and the organizations (nonprofits, foundations, commissions, and corporations) who are seeking skilled professionals and ethnic diversity on their boards.

Victoire "Vickie" Prothro, Director of Communications & Operations at the AABLI, needed to revamp her organization's e-newsletter. She started with a one-hour phone consultation to brainstorm ideas and received a qualified application in less than an hour from a repeat Catchafire volunteer. They've since continued to work together on implementing their discussion into an email layout and template project. Vickie has brought on volunteer Lori W. to continue working with the AABLI to help her e-newsletter through analytics tracking.
"[Lori] is professional and extremely dedicated to her commitment to the project... We established a collaborative relationship during our first contact and from there it was as though we had been working together for years."



To learn more about The African American Board Leadership Institute, visit their website at aabli.org.
African American Board Leadership Institute (AABLI)
Education Nonprofit
Member sponsor
Share this article
Copy the link, then close this window.