Aug 24th, 2023
We're Among Inc. 5000's Fastest-Growing Tech Firms
Catchafire achieves a remarkable milestone.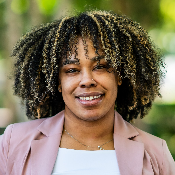 We're thrilled to announce a remarkable milestone in our journey of driving positive change through skilled volunteering – Catchafire has earned a coveted spot on the prestigious Inc. 5000 list of fastest-growing private companies. This recognition not only speaks to our dedication, but also underscores the collective impact of our incredible impact ecosystem of volunteers, nonprofits, foundations, companies, and staff.
---
"This achievement is a testament to the tireless efforts of our entire community that share a common vision of driving meaningful change in the world."
Matt Miszewski
CEO, Catchafire
---
In a world driven by technology and innovation, being named one of the fastest-growing tech companies in our category is an honor that we proudly share with all those who've played an instrumental role in our growth.
We owe this achievement to the passionate volunteers who've generously contributed their time and skills to uplift countless nonprofit organizations. To our nonprofit partners, whose collaboration has fueled the impact of each project and mission. We extend our deepest gratitude to our foundation partners for their steadfast trust and support, enabling us to make transformative strides in the social sector. To our corporate partners, who are fueling collective action in and outside of their communities. And to our dedicated staff, whose hard work and dedication have been the driving force behind our growth.
"Our inclusion in the Inc. 5000 list is not just an accolade, but a testament to the collective power of individuals and organizations coming together for a greater cause." - Matt Miszewski, CEO of Catchafire
As we celebrate this achievement, we're reminded that our journey is far from over. We remain committed to empowering nonprofits and volunteers alike, harnessing the potential of skilled volunteering to create lasting change. Thank you, our amazing community, for making this achievement possible. Your belief in our mission continues to fuel our passion and drive.
Here's to a future where collaboration, innovation, and dedication continue to transform lives and communities for the better.
Join the Catchafire community
As we celebrate our place on the Inc. 5000 list, we invite you to be a part of our journey. Whether you're a volunteer, nonprofit, foundation, corporation or simply someone who believes in the power of positive change, there's a place for you in the Catchafire community. Together, let's continue to make a difference and create a brighter future. Explore our projects, get involved, and let's keep driving impact, one meaningful connection at a time.
Share this article
Copy the link, then close this window.