Jun 1st, 2020
We all need somebody to lean on
An initiative supporting mental health for men.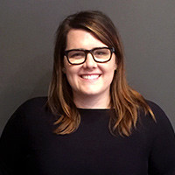 According to Mental Health America, men are four times more likely to die by suicide than women and much less likely to seek help for depression, substance abuse, and traumatic life events. "With men already at increased risks for social isolation and untreated depression, we worried about how the quarantine might be affecting the men in our community," Michael Brasher founder and Executive Director of Boys to Men Tucson, told us.
Michael and his team have been thinking through ways to proactively support the mental health of men in their community. "With [our volunteers'] help, we put together a short PSA encouraging men to reach out for support and to check in with one another," Michael told us. The video also let them know about ways that they can connect with weekly online support circles, which they are facilitating on Tuesdays for men and Thursdays for teenage boys.

To learn more about Boys to Men Tucson and their work, visit btmtuscon.com.
Boys to Men Tucson
Youth development Nonprofit
Member sponsor
Share this article
Copy the link, then close this window.