Jun 2nd, 2020
Using data to address systemic injustice
Accompanying program narratives with data.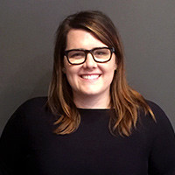 A pandemic on its own is deadly and insurmountable, but in America a pandemic overtakes and lays bare the myriad of injustices in our society. At the intersections of race, gender, and poverty, COVID-19 made an already tenuously fragile existence unsurvivable for far too many.

For Meme Styles, President and Founder of MEASURE in Austin, back in 2015 she pushed for the Austin Police Department to "show the numbers" they were using to report the results of agency performance measures. When the disconnect was evident, Ms. Styles created a methodology to measure community policing and used data to accompany narratives.

Today, MEASURE is built on data and community volunteers colliding. When used strategically, data provides a common language meaning community members can increase their knowledge about the causes and work together to create equitable change. When a project arises that needs evidence and advocacy, volunteers come together to address systemic disparities in an intentional way.

Right now, MEASURE is working with data volunteer Ana to analyze a large set of clean data about juveniles who have been detained in Travis County in hopes that the learnings can inform the health resources and rehabilitation young men and women need to successfully reenter their families and communities.

To learn more about MEASURE, visit their website at measureaustin.org.
MEASURE Austin
Community & economic development Nonprofit
Share this article
Copy the link, then close this window.