Aug 3rd, 2020
Seeking asylum while avoiding COVID
Supporting equality for LGBTQ asylum seekers.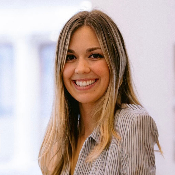 For five months now, COVID-19 has had a global affect financially, mentally, and physically. Beyond the natural stressors associated with a pandemic, many individuals are seeking asylum in the U.S., adding a whole other layer of risk and pressure. Those detained are being exposed to health risks due to the lack of precautions in ICE centers (which do not require PPE). Many of those detained are LGBTQ and HIV-positive immigrants who desperately need services and benefits now and are struggling to stay safe and healthy.

Immigration Equality is a national organization fighting for equality under U.S. immigration law for lesbian, gay, bisexual, transgender, and HIV-positive individuals. Through direct legal services, policy advocacy, and impact litigation, they are advocating for immigrants and families facing discrimination based on their sexual orientation, gender identity, or HIV status.


"The work that Immigration Equality is doing is parallel to racial justice and we didn't want to stop our work because a lot of individuals are at such high risk. Not only because the administration is determined to take away immigrant rights, but also because COVID-19 is putting a lot of our clients in danger."


One way in which Immigration Equality is providing support is by raising awareness and creating a call to action. With the help of Catchafire volunteer Marissa G., they created a video showing the unsafe conditions for these immigrants and highlighting the need for support and action now. This video was distributed on their social media channels and is now on the front of their website. It has helped them get so much closer to freeing those in detainment, including Yani, one of many LGBTQ asylum seekers who was already at risk of abuse and harassment, and now is unprotected from contracting COVID-19.

"The end product(s) she provided us were beautiful and smooth and way beyond anything our team could have done, especially in the time frame we had. I don't have enough words to express how meaningful this contribution was to our organization-Marissa donated far above what the estimate cost was for her work in her time, overall working on almost 20 videos for us. Now that capacity is different, I have the space to work on other things."


To learn more about Immigration Equality's work, visit their website at immigrationequality.org. To help free Yani and all detained LGBTQ asylum seekers, sign your name to this petition here.
Immigration Equality
LGBTQ+ Nonprofit
Share this article
Copy the link, then close this window.