Aug 11th, 2023
Power Building with Hispanics in Philanthropy
Empowering communities one grantee at a time.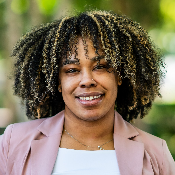 Catchafire recently hosted "Lifting the Southern Voice with Hispanics in Philanthropy," a webinar in collaboration with Hispanics in Philanthropy (HIP). The event shed light on HIP's investment of 2.5 million dollars through their Power Building & Justice program, which has been instrumental in bringing positive change to communities across the South and Southwest. Bayoán Rosselló-Cornier, Deputy Director of Power Building and Justice at HIP, joined to discuss origins of the program, their selection process, and plans for the future. Representatives from two Power Building & Justice (PB&J) grantee organizations, Mariana "Mari" Blanco, Assistant Executive Director at The Guatemalan-Maya Center, and Rosa Velázquez, Executive Director at The Movement Institute, joined the webinar to share the impact the grant has had on their communities.
Why did Hispanics in Philanthropy invest 2.5 million dollars in Power Building & Justice across the South and Southwest of the United States?
Hispanics in Philanthropy recognized the pressing need to support marginalized communities in the southern and southwestern regions of the United States. The 2.5 million-dollar investment in the PB&J program reflects HIP's commitment to fostering social change among these underserved populations. By channeling resources into strategic initiatives that address systemic issues, HIP aimed to amplify the efforts of community-driven organizations.

Bayoán:We began to look at our work through a racial equity lens and make sure that the culture is focused on proactively counteracting race inequities inside and outside of the organization. A few years ago, HIP really started using an "awake, woke, work model"—where we began awakening to the realities of the disparities in equity across race, especially within the Latino community. The PB&J initiative itself actually came out of the board's push during the social uprisings of 2021 and the need to think about the work in a much more holistic way than we had traditionally done.
The primary goal of the investment was to amplify the voices of people of color in the region, and to create opportunities for them to thrive. One of the main challenges facing HIP was to find more ways to engage with the community and ensure their resources were reaching those who needed them most.

Bayoán: We thought about where we could make the most impact based on where philanthropy was currently not funding to the degree that we thought it should. What we uncovered was that in rapidly growing Latino populations or highly populated states across the South and Southwest, there was a lack of national funding, especially to organizations in rural communities. We wanted to figure out how our grants could be the most impactful and expand this idea of doing much deeper investment in the communities themselves. Instead of supporting 20 organizations, we decided to start off with an investment of two million for a cohort of 10 organizations across nine states that we identified to give three-year funding. We were also able to work with our partners at Hispanic Federation to create a separate pool of funding of $500,000 to support seven identified organizations in Florida over the next two and a half years with grants. This focus of 2.5 million came out of HIP's partnerships with other National Philanthropy-Serving Organizations (PSOs) that are working specifically in Latino communities.

How did receiving the funds from Hispanics in Philanthropy impact the community work that you had in progress at the Guatemalan-Maya Center and The Movement Institute?
For the grantees, receiving the funds from HIP has enabled them to expand their work in the community, and to strengthen their impact by providing more resources to those in need.
Grants from Hispanics in Philanthropy have allowed both the Guatemalan-Maya Center and The Movement Institute to grow their existing programs and develop new initiatives. These projects have made a tremendous impact in the communities they serve, providing legal assistance to immigrants and refugees, as well as educational and outreach opportunities to low-income families.

Rosa: Receiving the funds from Hispanics In Philanthropy opened up accessibility to the community. It provided much needed resources and allowed us time to focus on work. The grant was for general operating support, which is important to have whenever you're a one or two person team. We're focusing on the work that's happening on the ground, so there is very little time when it comes to administrative tasks. HIP heard the community and what we needed. Receiving the funds was pivotal because when I created the Movement Institute, in a state like Arkansas, where there's only three million of us, we chose 11 fellows for the Movement Institute for the first cohort. You're probably saying, well, 11 people, that's not a big group, but it is. Whenever you're in Arkansas and you have 11 people throughout the state that you provided a $10,000 grant to all of their projects, that's a significant amount of work that's happening in Arkansas. We have three fellows where we funded their own nonprofit organizations, and one ran for office and is now the first Black mayor that's also a woman in Elaine, Arkansas. All of that happened because of the investment that HIP provided to us.

Mariana "Mari": When we connected with HIP, it was an incredible partnership because we were finally allowed to have funding without restrictions. Last year, we got involved in the housing crisis. We're not a housing agency, but we had to be because we answered to the people's needs. We serve over 16,000 families between a staff of 33. People were being evicted at an alarming rate, so we were just taking money out of our pockets, and we knew that that was not sustainable. We knew the work had to continue but we had no funding to do so, and HIP came to answer that need. Everybody deserves to have housing. HIP came in and said, 'Hey, how can we support your work? Here's some funding and continue the work that you guys are already doing.' So we're grateful to be partners.

What remains a challenge for Hispanics in Philanthropy, Guatemalan-Maya Center, and The Movement Institute, and how are you working towards overcoming these challenges today and in the years ahead?
Despite the successes, there remain challenges for HIP, Guatemalan-Maya Center, and The Movement Institute as they work to strengthen and grow their communities. They need to build partnerships with other organizations and provide additional funding for outreach and advocacy efforts.

Bayoán: HIP is an intermediary, so we're resourcing ourselves and trying to get funds to be able to make sure that we're able to distribute them to the smaller organizations that are often overlooked. One key piece of the work that we were able to establish this year was the development of a learning community. This wasn't a direct grant, but it was giving the 19 organizations that are being supported by PB&J funds the opportunity to join a collective group that's fundamentally built on developing a space of healing, trust, and belonging. This is a space grassroots leaders are not often in or don't have the access to because they're always on the go. This is giving them a space to just be and breathe and ground themselves, and be in community with themselves. Even if they're from variously different geographic regions, there's a lot of commonalities across the struggle that they're in. One of the things we were able to do was fly out one person from each of the 19 organizations to our conference in San Francisco that happened this past June, and spent a day together in a retreat to further develop those connections. Now we see those fruits come to bear, when we see relationships being built between organizations in Alabama and Arizona.
Rosa: The challenge is, Arkansas is not a target state, but give me $100,000 and I'm going to change the lives of 10 people in the state of Arkansas. When it comes to disrupting philanthropy, I think we need to give other folks a chance to not only uplift their work, but I want you to come and see the work that we're doing. I want you to come and see how lives are being directly impacted by what foundations are doing, and the type of work that is being done on the ground. I want foundations to listen and to understand that their investments are hard at work. I think I'm a solid proof of that.
Mariana "Mari": The way that we dream has changed. When we started off over 30 years ago, there was a mass genocide in Guatemala against the indigenous folks, and they started migrating here. We began providing prenatal care because we recognized that the NICU was totally overwhelmed with premature babies because of lack of prenatal resources and education. Over 30 years later, our work has shifted because it's no longer a need that the community has. Today, there is still a lot of food insecurity, housing insecurity, and the insecurity of being undocumented. There are also language barriers and health barriers. To add on top of that, when you're working with, Black, Brown and Indigenous folks, there is a lot of mistrust in the systems that are in place. This type of funding has allowed us to answer the needs of the people. How can we bridge the gaps? How can we elevate our people? This kind of funding has allowed us to see that there are people who want to fund this kind of work. We just need to be active in engaging with those funders, and making sure that our missions are aligned and that we are equally trying to elevate the people.
Each organization remains optimistic about the potential of their programs and the impact they can have in the communities.
Can you share what are you excited about in your community as we head into the last of summer?
HIP envisions a future where their collaborative efforts will amplify the impact of Latino-led organizations, fostering social change and equity across various sectors. By fostering partnerships and providing resources, they aim to empower Hispanic communities and advance their philanthropic endeavors on an even larger scale.
---
"Around 1% of national funding goes to Latinx-led organizations, 1.8% goes to Black-led organizations, 0.2% goes to API-led organizations, 0.4 goes to Native American Indigenous organizations in the US. If you add all of this up, over 95% of national philanthropic funding is going to white-led organizations. How are we able to increase the level of funding that is going to these communities?"
---
Bayoán: We're investing in multiracial coalitions, in organizations that are led by Latinx and BIPOC CEOs, presidents, and executive directors who work in these communities. Over the next couple of years, HIP is asking organizations and national funders to double down their funding to Latinx communities by tenfold. We were able to meet with Latinx leaders in Georgia and by putting our organizations in the room with our board members, we put down $25,000 to support the efforts and one of our board foundations multiplied that by 10 and decided to support them with $250,000. That's the level of support that we need to start doing, where we're able to get that 10x funding into Latinx communities across the South and Southwest, or on a more national level as well.
The Movement Institute is committed to creating a more inclusive future through their advocacy and educational initiatives. By engaging with diverse communities and promoting social justice, they plan to amplify their efforts, cultivate a sense of unity, and inspire tangible changes that will resonate for years to come.
Rosa: I am going into new territories, with the grace of both HIP and the Winthrop Rockefeller Foundation. I'm going to start a new venture here in the state of Arkansas and I'm really excited about it. I'm also excited to continue to uplift folks and invest in my communities. We're hitting the ground running when it comes to civic engagement. We're not waiting for 2024. We're gonna do the work now.
The Guatemalan-Maya Center is dedicated to building a brighter future by expanding their culturally sensitive programs and support services. With a focus on education, healthcare, and community development, they are poised to make a greater impact by uplifting the Guatemalan and Maya communities, promoting cultural preservation, and fostering a strong sense of identity.
Mariana "Mari": We are heavily focusing on how we can support the people through this new Senate Bill 1718. We've been working heavily on "Know Your Rights" sessions, community IDs, and power of attorneys. We're also coming out with a documentary that's been three years in the making. We just moved to a new building so we have more space to host health clinics and we have a clinic on site now, which is very exciting for us. We're hoping to open up a youth group that targets a group that we don't have right now, middle school and high schoolers, so that is coming in the works. Our team is very active and, and we're just excited for this, for the support and for all allies, and to join the good fight with all of y'all.
Guatemalan-Maya Center and The Movement Institute are all working hard to ensure that they are able to continue to empower their communities and to create lasting change. However, there are still many challenges that remain. These include building capacity within the organizations, providing more resources to communities, and finding ways to ensure that the impact of the grant money is long-lasting.
The webinar hosted by Catchafire and Hispanics in Philanthropy was an opportunity to learn more about the impact of the Power Building & Justice program and how it is making a difference in communities. It also showed how grantee organizations were utilizing the funds to create a larger impact and help more communities.
Join the Catchafire Community
Visit our events page to RSVP for upcoming foundation programming and discussions like these. Catchafire is committed to creating learning moments for partners and thought leaders in philanthropic work to further the impact for all communities. We know that when we learn together, and listen and support one another, we have the opportunity for meaningful connections that can make a difference.
If you're a grantmaker and would like to learn more about equipping nonprofits in your community with responsive, high-quality capacity building support, let's connect. Email us.
Share this article
Copy the link, then close this window.