Sep 14th, 2023
Supporting Nonprofits in North Texas
Access to capacity support extended for a year.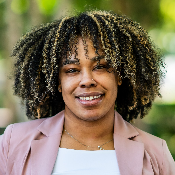 Since 2022, North Texas Community Foundation has teamed up with Catchafire to provide urgently needed support to nonprofits in the region by matching them with professional, skilled volunteers. In the last year, volunteers from Catchafire's pool of active and steady volunteers (nearly 90,000!) stepped in to help North Texas nonprofits meet critical needs.


---
"North Texas nonprofits are historically under-resourced, and amid tough economic conditions, these organizations are facing continued challenges such as operating with decreased volunteer support and shifting how they deliver their programs. At the same time, they're facing increased demand for their services. Our partnership with Catchafire enables volunteer professionals to donate their skills to help nonprofits fulfill their missions and expand their programming, accessing services they might not have been able to otherwise."
Garrett March
Associate Director of Community Impact, North Texas Community Foundation
---

Catchafire helps to strengthen nonprofits by matching professionals who want to donate their time with organizations that need their skills. Through this renewed partnership, nonprofits throughout North Texas will continue to have access to Catchafire's dedicated skills-based volunteers. Nonprofits sponsored by the Foundation have used Catchafire's platform to complete projects that address their immediate needs. To date, nonprofits have saved an estimated $592,000 in pro bono support with more than 2,859 volunteer hours donated since 2022.

"We're excited to continue our work with North Texas Community Foundation to help them fulfill unmet needs," said Catchafire CEO Matt Miszewski. "As we renew our partnership with North Texas Community Foundation, we are inspired by the shared vision of driving meaningful change and empowering communities. Together, we will amplify the impact of skilled volunteering, unlocking new opportunities for social good and fostering a brighter future for the North Texas region."

Catchafire volunteers offer assistance on a wide variety of projects, including fundraising, data management, business systems development, technical writing, and graphic design. Each volunteer is a skilled professional in their field, who is recruited by Catchafire based on their skills and passions and then matched with area nonprofits. North Texas nonprofits are reaping the rewards.

Project 4031, a nonprofit whose mission is to provide terminally ill children, adults, and their families facing end-of-life challenges with peace and comfort by easing financial burdens and fulfilling their last dreams, has been working with virtual volunteers to advance their mission. The professional website usability audit project they accessed through Catchafire have allowed them to expand their reach.

"[Volunteer] Lucy is a true professional and a dream volunteer. From the start to finish of the project she was communicative, intentional, and truly committed to helping us better serve our mission through her work," says Zoe S., Fundraising & Marketing Director at Project 4031. Their organization has matched with volunteers on 14 projects, saving them $63,637 in consulting fees.

Nonprofit organization, 619 Productions, that focuses on establishing artistic and economic outlets in impoverished areas by providing free and low cost quality art programs for children, adults and seniors, has been working with volunteers on Catchafire to showcase their impact. They have saved over $27,720 in consulting fees through just 7 projects. "We are greatly impacted by the Catchafire volunteers. Because of lack of funds we have not been able to get the assistance we needed. But now we can get professional volunteers with experience. It has helped us to get a tabled project back on track," says Cinetrea Grace-Williams, Executive Director at 619 Productions.

To stay up to date on impact through the North Texas Community Foundation and Catchafire partnership, visit https://northtexas.catchafire.org/.
Get involved

If you're a grantmaker or company and would like to learn more about equipping nonprofits in your community with responsive, high-quality, and impactful capacity building support, let's connect. Email us here.
Share this article
Copy the link, then close this window.