May 26th, 2020
Moving women from dependency to self-sufficiency
About an exemplary organization supporting women.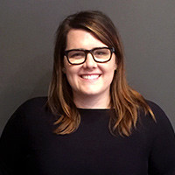 As more states look towards opening, the economic recovery and emotional rebuilding facing millions of Americans is a tremendously steep climb to do alone.

We can look to nonprofit organizations like Every Woman Works in Atlanta who are working tirelessly to be a consistent source of support for women in their community who have had to navigate homelessness, addiction, violence AND survive the health risk at hand. So much so, they worked with virtual volunteer Mia to create a remote program strategy positioning them to deliver even more online coaching and therapy to women who were forced back into destructive environments due to shelter in home.

By positively changing the life of one woman at a time, we transform a family, a community, and ultimately a society.

Debilitating barriers including domestic violence and drug dependency prohibit success in the lives of many women and with EWW women begin the intense work of rebuilding their lives by gaining transferable work skills equipping each with a sense of self-confidence and eventually financial independence.

To learn more about Every Woman Works, visit their website at everywomanworks.org.
Member sponsor
Share this article
Copy the link, then close this window.