Aug 5th, 2020
Movements beat moments in Detroit
Class Act Detroit engages youth through education.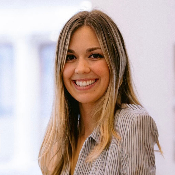 WATCH: Catchafire interview with Rashard Dobbins, CEO & Co-Founder of Class Act Detroit


Extracurricular options in Detroit's public and charter schools are limited, leaving both parents and schools tasked with the responsibility of finding affordable and high-quality after-school programs for their students. Many programs available to youth in Detroit aren't engaging to contemporary youth, fail to provide art education, and are typically found outside of the perimeter of the city or the area encompassing their neighborhood.


Educating remotely in the wake of COVID-19 has been challenging for CEO and Co-Founder of Class Act Detroit Rashard Dobbins, but he and his colleague have been utilizing Catchafire to tackle a number of projects virtually, including a stay at home dance challenge, producing a youth-led podcast, as well as creating a production hub for the organization, soon to be known as the House of Hip-Hop.


Learn more about Class Act Detroit on their website classactdetroit.org.
Class Act Detroit
Arts & culture Nonprofit
Member sponsor
Share this article
Copy the link, then close this window.