Aug 24th, 2022
11 Mental Health Organizations To Support
Giving back is good for you and your community.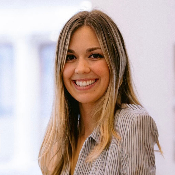 Research shows that giving back is good for your mental health– lowering stress and increasing self-esteem, happiness, and satisfaction. Volunteering can strengthen your skills, build your portfolio, and provide a sense of personal and professional fulfillment.

Giving back your skills can directly impact organizations making access to mental healthcare more commonplace. Volunteering for mental health organizations can help them increase awareness of their mission, reach more people in need of services, gain fundraising support from new donors and stakeholders, and ultimately help more people that are struggling with mental health. If you're looking for a way to help others–and help your own mental health–volunteering can be a great place to start.


The Importance of Mental Health Organizations


Mental health is a critical social issue – millions of people in the United States are affected by mental illness every year and need psychiatric treatment. Each year, one in five adults experience mental illness, and one in six youth aged 6 to 17 experience a mental disorder. An overwhelming 50% of lifetime illnesses start by the age of 14, demonstrating the close association between developmental conditions and how they impact health as an adult. Suicide prevention is vital; for those aged 10-34, suicide is the second leading cause of death. With an extended pandemic that has strained physical and mental health conditions, and an increased demand for nonprofit services, addressing healthcare and mental wellness is crucial and an intervention is needed.

Mental health organizations are instrumental in addressing these issues by providing healthcare, prevention programming, psychiatric assessments, and various support systems to individuals and caregivers. Mental health organizations work with a number of affiliates, agencies, and community partners to carry out their mission. They have the power to implement real change and create positive health conditions and outcomes for families and their communities.

Many mental health organizations are strapped for resources and capacity, doing their best to carry out their operations and programming with what they have. Skills-based volunteers can fill the gap and help support mental health organizations through one-hour consultation calls and full-length projects around HR, strategic planning, web development, brand messaging, finance, and more. When you sign up to volunteer on Catchafire, you can have a direct impact and support nonprofits in fulfilling their mission. Your work will elevate the importance of mental health organizations and the work they do in communities to provide healthcare and assistance.

Catchafire has a comprehensive list of nonprofit partners focused on mental health nationwide. Here are 11 mental organizations you can support by volunteering with Catchafire.


11 Mental Health Nonprofit Organizations To Check Out



Aware Meditation provides individuals, businesses, and families with practical self-sufficient stress reduction services, including Vedic Meditation, workshops, breathing, and yoga exercises for sustainable mental and physical health wellness worldwide.


Beautiful Minds Health and Wellness Provides therapeutic mentoring and supportive services to children and families in their homes and communities throughout New Jersey. They offer rehabilitative, in-home services and clinical assessments, and their approach is shaped by the study of neuroscience, Applied Behavior Analysis, and positive psychology.


Bridges from Borders was founded by a group of immigrants and immigrant allies who are passionate about helping all immigrants bridge the gap between their native culture and American culture. They work with a culturally diverse population to help them achieve their mental wellness by acknowledging and managing their quality of life.


Community Friendship, Inc. (CFI) is a non-profit mental health rehabilitation organization that ensures a supportive community for adults with long-term mental health disabilities so that they can develop living, learning, working and social skills and access the resources needed to lead successful and satisfying lives. Their mission is to provide a supportive community for people whose mental illness prevents them from participating in community life, employment, and relationships.

Sign up to volunteer today and help Community Friendship, Inc. on a social media set up project. You can help the mental health organization develop an online presence by creating a social media account on the right platform for their needs and teach them how to manage their accounts.

Brandon helped Community Friendship, Inc. by editing, enhancing and compiling existing raw video footage into a final deliverable optimized for email, the web, and social media.

This project saved over $5,000, allowing the mental health organization to spend that money on direct mental health services and programs to the community.

---
"Brandon was great and really knew what we were looking for- for streaming ad video project! He was easy to work with and assisted the organization expand our reach in the community and assist those with mental illnesses."
Rene B.
Director of Development Communications & Training
---

Hero Support Charity was founded to help the growing needs of those who serve and protect the communities of Southern Arizona including Fire/EMS, Law Enforcement, Military, and Border Patrol. Due to the selfless character of these professionals, many times they never ask for help, and therefore, never receive assistance. Hero Support Charity's mission is to generate funds that will go to providing a multitude of services and support to the members of this community.


Institute for Mental Health Research (IMHR) aims to support novel, early-stage research that addresses the most complex and problematic mental health issues facing society today. As part of this mission, IMHR encourages the translation of research into direct services and educational programs that serve critical mental health needs in the state and beyond.


The Lookout Project focuses on expanding access to Narcan through the free provision of their overdose response kits. They are passionate about training and equipping the general public to respond to an overdose; raising awareness about harm reduction practices and the fatal flaw of criminalizing addiction; and using education to break down stigma surrounding substance use.


Rock Recovery provides affordable therapy, support, and education programs to decrease mental health stigma and help people find freedom from eating disorders and body image issues. Since 2009, Rock Recovery has provided treatment and support services to hundreds of clients and families who couldn't otherwise access the care they needed to heal.


Teen Health, Inc. is a nonprofit organization engaged as human potential advocates. Teen Health supports teens and young adults with disabilities, who are underserved or disadvantaged. They offer programs to support health and wellness and provide opportunities to get outside and participate in outdoor adventure sports.

---
"Scott, the President of Teen Health, is incredibly passionate and is a pleasure to work with. He was very open and collaborative, providing great feedback that led to some great outcomes. Teen Health is an amazing organization that is an incredible asset to the teen community as a whole but even more so for teens with disabilities."
Patrick V.
Volunteer
---
Patrick helped Teen Health design banners, signage, backgrounds, and physical displays for their upcoming event, saving them over $1,500.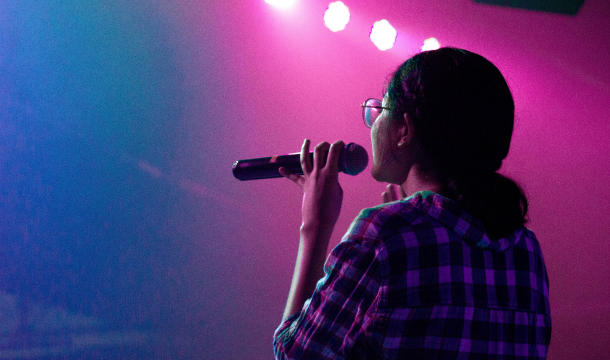 This Is My Brave (TIMB) harnesses the power of personal storytelling to break the stigma of mental illness and substance use disorder. TIMB - The Show, Charlottesville (Spring 2023) will bring together its cast of local community members ready to share their stories creatively - through a personal essay, spoken word poetry, original song, maybe even stand-up comedy or dance.


VOCAL works to create a climate in Virginia where those living with mental health challenges are empowered to understand and find their own recovery through programs that achieve personal transformation, community transformation, and systems transformations.

---
"It was exciting to learn about the VOCAL team's unique approach to mental health advocacy and support. I enjoyed working through issues of messaging and believe we left with a strong foundation to work from."
John F.
Volunteer
---
John provided support on a call, helping VOCAL work through questions around brand messaging. The messaging identified lays a foundation for the mental health organization to develop a new logo and other marketing materials.


Help Mental Health Nonprofit Organizations on Catchafire


There are a variety of ways to support mental health organizations:

Turn your skills into something more: sign up today to volunteer and start making an impact! You will help support critical programming for mental health organizations. Support ranges across several departments such as design, marketing, operations, finance, IT, and more. Whether you volunteer for a one hour consultation call or full-length project, your support makes an instant, tangible impact. Together, we can amplify the importance of mental health and strengthen mental health organizations and their communities.

If you're a grantmaker and would like to learn more about equipping nonprofits in your community with responsive, high-quality operational support, let's connect. Email us here.

To address the mental health crisis nationwide, the Biden administration has recently introduced the Suicide Prevention Lifeline "988" – an easy to remember number you can dial for 24/7 crisis care. For more resources around mental health and psychiatric treatment, visit the US Substance Abuse and Mental Health Services Administration and the National Alliance on Mental Illness.
Share this article
Copy the link, then close this window.