Oct 22nd, 2020
Make the youth vote count
Learn about New Voters' civic work and mission.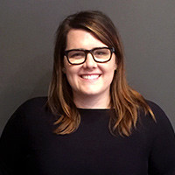 The issues of today affect the future and those who will inhabit it. By empowering young people to amplify their voices through voting, new voters shape their future.

According to New Voters, a youth led 501(c)3 organization, forty percent of eligible voters are young people. Eligible voters ages 18-24 have historically voted at the lowest rate of any demographic group in the United States, with only 30% of potential youth voters casting a ballot in 2018. When people are uninformed about the voting process, they risk being excluded from the political conversation for the rest of their lives.


New Voters' mission is to register the youth of America to vote and are working towards 100% voter registration in high schools across America. Since July, the student-led team has matched with 15+ skills-based volunteers on projects ranging from merchandising and marketing to board member strategy.

To learn more about New Voters' work, visit their website at new-voters.org.
Member sponsor
Share this article
Copy the link, then close this window.