Feb 23rd, 2021
Hope via volunteers
How volunteers helped Via Hope expand programs.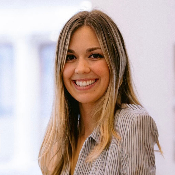 Via Hope is changing the way we all think about behavioral health. The Austin-based organization exists to amplify the vision that all people, families, and communities deserve to not just survive, but thrive.

Like many other nonprofits, Via Hope struggled at the start of the pandemic, which struck just as the organization was beginning to shift from being state-focused to becoming a national training and consultation organization. Via Hope's Peer Programs Manager, Dr. Sandra Smith, looked to volunteers for help with this transition.


"I came across Trudy's profile and chose her because she was a global marketing expert with experience in banking. As a nonprofit in a whole different field, I wanted to see what someone with an outside perspective would say."


Sandra and Trudy spent over an hour in their first call, and Trudy continued to help Via Hope long after. She even came to one of their management meetings and spent 30 minutes sharing her thoughts with the Via Hope team.

Sandra was so thankful for Trudy's advice — and the optimism and hope she provided as well.


"[Trudy] has provided just invaluable input on our website, identity statement, and mission statement. She was even able to provide some possible target markets that we had not thought of. I feel like we got really lucky."


Learn more about their training programs and resources on their website viahope.org.
Share this article
Copy the link, then close this window.