Oct 13th, 2020
Fundraising call leads to paw-some event
Volunteers helped this virtual event succeed.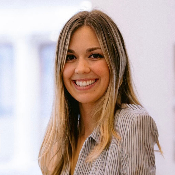 LISTEN IN: Catchafire interview with Aaron Fisher, CEO & Founder of Atlanta Rescue Dog Cafe


With in-person events at a standstill, Aaron Fisher, the Founder and CEO of Atlanta Rescue Dog Cafe, was looking for other ways to engage and educate the community on animal welfare. As the "cafe" in their name suggests, their work relies heavily on meeting up and having conversations around promoting positive human-pet relationships and preventing animals from ever entering shelters. According to Aaron, one of the best ways to teach these healthy relationships is by getting out and walking with your dog. With that in mind, Aaron decided to host a virtual dog walk-a-thon and worked with several Catchafire volunteers to get started.


Through his first phone call project on Catchafire, he learned about the platform Givebutter, which resulted in his raising over 25 percent of his fundraising goal. He later matched with volunteer Christine H. to help promote the event, leading to more email open rates and increasing awareness and attendance to the event. The event turned out to be such a success, our team at Catchafire asked him to teach other nonprofits his strategies by hosting a virtual fundraising webinar.


Visit ARDC's website to learn more about their mission and events.
Atlanta Rescue Dog Cafe
Animals Nonprofit
Member sponsor
Share this article
Copy the link, then close this window.