Jun 20th, 2023
Catchafire and Impact Genome Join Forces
Together we're strengthening social outcomes and philanthropic impact.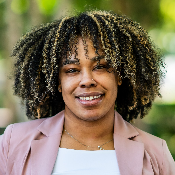 Catchafire, the leading online platform connecting nonprofits with skilled volunteers, and Impact Genome, the world's only Registry to standardize, verify and benchmark social impact, are thrilled to announce their strategic partnership.
By combining their respective strengths, Catchafire and Impact Genome aim to revolutionize the way funders, corporations, and nonprofits understand, measure, and monetize their social impact. This partnership marks an exciting milestone in their shared commitment to driving meaningful change and fostering a more impactful philanthropic ecosystem.
Catchafire is renowned for its dedication to helping funders and corporations realize stronger outcomes by providing nonprofits with the professional support they need to operate effectively. The Impact Genome Registry, the leading platform for nonprofits to report their social outcomes, allows funders to get credit for their social impact, inform their future social impact strategies and help level the playing field for social impact producers. By joining forces, this partnership will create a modern solution that facilitates better outcomes measurement of volunteer efforts.
"We are excited to partner with Impact Genome to extend the reach and effectiveness of our services," said Katherine Brady, COO at Catchafire. "Working with Impact Genome will allow us to provide foundations, corporations, and nonprofits with even more meaningful reporting of outcomes and impact, leading to more informed and impactful decision-making."
This collaboration will enable Catchafire partners to leverage Impact Genome's data infrastructure to enhance their reporting capabilities while Impact Genome clients will be able to leverage Catchafire's insights on nonprofit needs and the value contributed by skilled volunteers. As a result, funders and nonprofits will be empowered to more effectively allocate, drive funding, and support with capacity building respectively. Additionally, this will lay the groundwork for a shared data infrastructure that will extend impact measurement beyond the value generated by skills-based volunteers, providing a comprehensive view of the outcomes being created in the community.
---
"The Impact Genome Registry is excited to grow our partner ecosystem around impact, and we are thrilled to team up with Catchafire to offer additional resources for funders to extend their capacity building support to the sector. We look forward to seeing how we'll continue to work together to improve funders' social impact ROI and lessen the burden on nonprofits."

Chris Cyr
COO, Impact Genome
---
Together, we are answering the call to streamline and expand reporting so that nonprofits are better equipped to provide high impact programs for their communities. If you're a nonprofit, grantmaker or corporation and would like to learn more about high-impact reporting let's connect. Email us here.
Share this article
Copy the link, then close this window.