Nov 20th, 2023
Building Healthier Communities in Austin
About our partnership with Austin Public Health.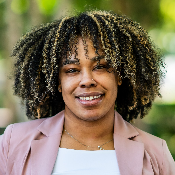 Austin Public Health (APH)'s mission is to make Austin a healthier and more equitable place for everyone who calls it home.They've partnered with Catchafire to dedicate more resources and expand their impact in the community. Through this partnership, APH has made a collective impact that surpasses $355,000 in value for nonprofit organizations that make a world of difference in the community.
Stand out grantee organizations: American Gateways and Progressive Impaccct, Inc.
Two organizations involved in this partnership are American Gateways and Progressive Impaccct, Inc. Through Catchafire, each of these nonprofit organizations has experienced remarkable success aligned with their unique missions.
American Gateways: Championing dignity and human rights
Mission: To champion the dignity and human rights of immigrants, refugees, and survivors of persecution, torture, conflict, and human trafficking through exceptional immigration legal services at no or low cost, education, and advocacy.
With the support of APH and Catchafire, American Gateways has enhanced its communications initiatives and reached a wider audience through a translation project with volunteer Basmah Q.
"Basmah is great! We communicated via email, and she was very responsive. She completed the assigned translation in a timely manner and was pleasant and professional to work with. I look forward to working with her with future translations. Her assistance will make a huge impact in many lives," said Graciela S., Volunteer and Intern Coordinator at American Gateways.
American Gateways is a true force for good in the community, advocating for those who often face complex legal issues. Through Catchafire, they have received over $147,800 worth of invaluable translation services. These enhancements have allowed them to better serve their clients, share their message, and make a lasting impact.
Progressive Impaccct, Inc.: Fostering positive change in the lives of children
Mission: To collaborate with individuals, families, schools, and the community in efforts to implement a positive impact in the lives of children, teens, and their families.
With the support of APH and Catchafire, Progressive Impaccct, Inc. was able to enhance their team's capacity through a talent recruitment call with volunteer, Brian S.
"Brian was absolutely amazing! He provided several "golden nuggets" that I plan on implementing within my organization immediately. He also gave a couple of referrals regarding volunteering and recruiting. The call was exactly what I was looking for. I presented the information to the Board and they were excited as well. If necessary, I will definitely be working with Brian again in the future," said Angela N., President/Director of Operations at Progressive Impaccct, Inc.
Progressive Impaccct, Inc. is dedicated to fostering positive change in the lives of children, teens, and their families. With support from Catchafire, they've received the equivalent of over $6,600 in guidance in areas like talent recruitment, HR, and brand messaging. This support has not only enhanced their internal operations, but has also allowed them to reach more young lives and make a profound difference.
Achievements with Catchafire
Through their partnership with Catchafire, APH has reached a cumulative impact of over $330,000 for nonprofit communities in Austin. This number goes beyond financial contributions; it signifies the value of skilled professionals' time and expertise that have been channeled into meaningful projects.
These projects range from branding and marketing strategy to data analysis and website development. The skills of volunteers on Catchafire have enabled these nonprofit organizations to expand their reach, streamline their operations, and ultimately create a more significant impact in the lives of those they serve.
Join us in creating a healthier Austin
APH is incredibly proud of the work accomplished through their partnership with Catchafire. It's a testament to what can happen when a community comes together to support the nonprofits that work tirelessly to make the world a better place.
Join APH on their mission. If you're a skilled professional looking to make a positive impact in Austin or a nonprofit organization in need of support, consider joining the Catchafire platform. Together, we can continue to grow and enhance the health and well-being of the beloved city. Your expertise can truly make a difference in the lives of many. Let's keep pushing forward, creating a healthier, more equitable Austin for all.
If you're a grantmaker or company and would like to learn more about equipping nonprofits in your community with responsive, high-quality, and impactful capacity building support, let's connect. Request a demo.
Member sponsor
Share this article
Copy the link, then close this window.