Feb 22nd, 2021
Building foundations for independence
Hear about a volunteer supported Autism After 21.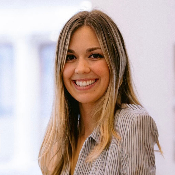 "One of the most fundamental things we do is help our students build their foundations for independence," says Michelle Rubin, the Executive Director of Autism After 21. The organization is serving young adults on the autism spectrum who are transitioning from school to work. They currently have been based around a summer program, and are planning on moving to year round services. Michelle signed up for an organizational strategy call for advice on rolling out their new services in the new year.


The pro bono expert she matched with, Sara R., is a highly skilled Business Transformation Coach. Michelle received tangible advice from Sara:


"Sara had real life insight to our non profit business expansion. She was able to understand and relate to growth goals for the next 12 months and suggestions for longer range strategy. I left the call with 3 concrete strategies to stick with and the suggestions to reconsider a few things I have not focused on."


The call validated their plan moving forward but also challenged Michelle to "take a look at firming up some goal setting and get ideas written in a solid plan so everything is not just in my own head." She was so appreciative of her first Catchafire call that she has since worked with four other volunteers. "I hope they know that it makes such a difference for us financially and professionally to get their service as a volunteer."


Autism After 21 just launched their website and are coming out with a social media campaign very soon. Michelle is optimistic about the future for the organization: "Being able to access Catchafire at the same time that we were developing these other new tools, the timing just converged together so perfectly. It's just so exciting for us."


Learn more about Autism After 21 on their website autismafter21.org.
Autism After 21
Employment services Nonprofit
Share this article
Copy the link, then close this window.