Apr 21st, 2020
Bracing for a new wave of unemployment
Food demand spikes with the instability of COVID.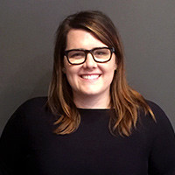 Food pantries across the country are adjusting their operations to meet the staggering demand at hand. With nationwide layoffs settling in, Nick Parsons, Development & Marketing Manager at Bucks County Housing Group outside of Philadelphia, shared most pantries are grappling with exactly how they can withstand this level of need with infrequent donations coming in from big-box grocers who are facing their own scarcity issues with unsuspecting influxes from buying customers.

"We're looking at an increase of 17.1 million people over the course of the next six months," Claire Babineaux-Fontenot, CEO of Feeding America, one of the country's largest hunger-relief organizations, told NBC News. Babineaux-Fontenot highlighted a 98 percent increase in demand for free food and Feeding America expects to lose $1.4 billion trying to survive. Similar to the larger food assistance programs, what weighs heavy for Nick at BCHG is the recession.

BCHG is fortunate to have a generous community and, at the moment, an overabundance of donations. Thanks to a recent emergency relief grant from The Philadelphia Foundation, they are in a short-term financial position to purchase food should individual donations taper as the recession moves into the summer months. Looking further ahead, they are working with virtual volunteer Evan to conduct prospect research in hopes they don't have to rely on big-box grocery donations, as they too, aren't sure when demand from buying customers will level out.

BCHG is the largest provider of homeless services in Bucks County, operating two pantries in Penndel and Doylestown, along with five shelter sites and six rental apartments.

To learn more about Bucks County Housing Group visit their website at bchg.org.
Bucks County Housing Group
Housing & homelessness Nonprofit
Member sponsor
Share this article
Copy the link, then close this window.