Sep 12th, 2022
Black Philanthropy Month: How to Get Involved
Join the global celebration of Black philanthropy.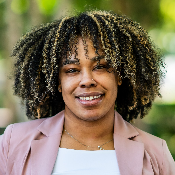 The historic marginalization of Black, Indigenous, and People of Color (BIPOC) communities reveals a dual socioeconomic dilemma: the members of the communities lack access to essential resources they need to live, work, and prosper, and in turn, the organizations that form to provide these resources (primarily BIPOC-led organizations) lack the funding they need to supply their services. This cycle is perpetuated through philanthropic redlining, and the nonprofit philanthropic complex that both strategically and deliberately hurl funding to non-BIPOC organizations. BIPOC leaders are left seeking support through equitable funders, other resource-constrained Black-led organizations, or leveraging capacity building resource providers, like Catchafire, to fill the gaps in equity. At Catchafire, we know inequity can be overcome, and we're beyond grateful to provide BIPOC-led nonprofits with viable solutions to help them grow and sustain. Our efforts are supported through our partnerships with equitable funders, gift memberships to BIPOC-led orgs, and raising awareness for initiatives like Black Philanthropy Month.

Black Philanthropy Month (BPM) is an annual global celebration and social action promoting the generosity, power, and impact of Black philanthropy. When it comes to philanthropic giving, Black-led organizations face a critical funding gap, barring them from getting the services and programming they need for their communities. We spoke with the founder of Black Philanthropy Month, Dr. Jackie Bouvier Copeland, about how Black Philanthropy Month came together and the fight for funding equity.


What is Black Philanthropy Month?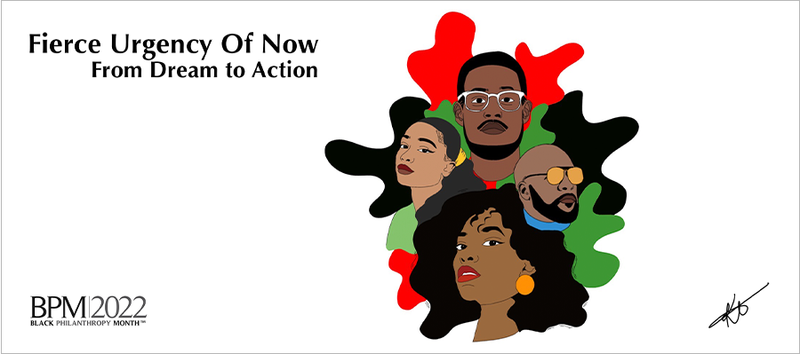 The month-long celebration that culminates in a multinational summit every August highlights the importance of philanthropic giving to the Black community.

A global movement, Black Philanthropy Month:
Increases engagement and leadership in philanthropy among people of African-descent
Raises awareness about the work of Black-founded, led, and serving charities, philanthropic foundations, organizations, and businesses
Provides education, learning opportunities, and resources on the importance of equitable grantmaking
Elevates funding equity and inclusion within these communities
Helps individuals advocate for Black philanthropy and communities

Black Philanthropy Month was initiated in 2001 by Dr. Jackie Bouvier Copeland, with the support of Reunity, formerly known as the Pan-African Women's Philanthropy Network. Dr. Copeland founded Black Philanthropy Month in 2011 with its first official global summit to commemorate the United Nations Year and Decade of People of African Descent.

Black Philanthropy Month was a fiscally sponsored program until it became an initiative of The Women Invested to Save Earth Fund (WISE) in 2020. Founded in 2020 by Dr. Copeland, WISE supports African-descendent, Indigenous, women of color innovators with promising solutions to combat climate change, and advance the social and economic well-being of disadvantaged communities in Africa, Australia, Brazil, India, and the United States.


Tell us more about Black Philanthropy Month - how did the idea come together and what is its goal?

Black Philanthropy Month is a program led by the Women Invested to Save Earth (WISE) Fund. In 2000, I was inspired by a coalition called Reunity, a coalition of Black women funders from 20-30 countries across the world. I thought the parallels, the diversity, and the vibrancy of the giving practices were amazing. My simple idea was that these women needed to know each other on another level so we could coach each other [about giving]. I couldn't be everyone's pro-bono consultant on fundraising and creating a nonprofit.

From that experience, and just being tired of those who aren't a part of our community saying we don't give, coupled with the United Nations' Declaration of International Year and later Decade for People of African Descent, it was an impetus for awareness. The world was getting more educated about the continuing legacy of racism, how racism is global, and the richness of Black culture, including philanthropy.

So I officially launched Black Philanthropy Month in 2011 in commemoration of the United Nations International Year for People of African Descent. The United Nations and several other government bodies, leading up to 50 to date, started proclaiming every August Black Philanthropy Month, which became an impetus for people to self-organize across the world. To date, this initiative has engaged almost 20 million people in more than 60 countries, and in actuality, more countries now celebrate Black Philanthropy Month more than they celebrate Black History Month.


What is your vision for philanthropy 10 years from now?

It became clear to me that we needed to have a funding equity agenda including philanthropy and business investment to Black communities. Philanthropy is important, but just looking at impact investing, there is a $17 trillion, yes with a T, in the global impact investment field and market, and most people have no idea how to access that money. I want [Black people] to get their fair share of what we earned from philanthropy, but I want to keep our eyes on the real prize, which is about fair access to private capital, period. Philanthropy is not enough. We have been building out from that and it is a key track into the future of Black Philanthropy Month.


Are there any Black-led organizations that have particularly resonated with you? 

I generally shy away from that because I get feedback from organizations I do not mention and there are so many. But what I will share is the official winner of the inaugural Global Black Funding Equity Award, Fundo Agbara. Fundo Agbara is Brazil's first ever Black Women's Philanthropy Fund. Their mission is to fight for human dignity, and racial and gender equity, by promoting access to economic rights for Black women throughout Brazil. The Black Women Gives Back List shows 10 more exemplary leaders who we equally love and admire.

**Created in partnership with the Women's Philanthropy Institute (WPI), the 2022 Black Women Give Back List celebrates the accomplishments of Black women leadership and philanthropists who are making a difference in their communities. The list includes Black women from all walks of life who are committed to giving back to their communities through philanthropy.


What were the successes and challenges of celebrating this year's Black Philanthropy Month?

We've had immense success this year! We kicked off the summit series organized by Black Philanthropy Month Central, with a U.S. Global Kickoff, Brazil, Canada, Africa, and the Caribbean. With the resounding success, we've beat last year's numbers already, and we still have one more summit to go! It continues to grow. In addition to that, "Fierce Urgency of Now" seeks to revive our leaders through a think tank, action summit, and revival, in any sense of the word, to highlight that we need collective action and innovation, but we also need new energy to continue the progress during these unusually stressful times.


What is your focus for the remainder of 2022?

We're very grateful for the sponsors we do have, and we're trying to move from sponsorship of Black Philanthropy Month to funding our ongoing initiatives year-round. We've been very moved by the world's insensitivity to Black human rights, and we've been working on a new initiative called AGAPES™, to advance inclusive humanitarian aid services for people of color and everyone caught in Russia's war against Ukraine.


How to Get Involved in Black Philanthropy Month



There are many ways to get involved in Black Philanthropy Month and support Black-led organizations year-round:

Learn more about African American philanthropists, their leadership, and their work.
Volunteer your time and talents to Black-led organizations on Catchafire.
Make a donation to WISE Fund efforts.
Take the 2022 Black Philanthropy Month Experience and Equity Survey to share your perspective on equity, nominate a funder for our annual equity award, and share suggestions to improve our movement.
Stay involved all year by signing the Black Philanthropy Month Global Funding Equity Pledge.
Check out our Community Participation Guide for ideas to keep the Black Philanthropy Month spirit going all year.
Join the 50 regions that have made Black Philanthropy Month an annual celebration by getting your city, county/province, state, country, and/or corporation to make every August Black Philanthropy Month, using this template.
Add your Black Philanthropy-related event to our calendar to raise the visibility of your work and our global movement.

If you're a grantmaker and would like to learn more about equipping Black-led nonprofits in your community with responsive, high-quality operational support, let's connect. Email us here.
Share this article
Copy the link, then close this window.