Sep 5th, 2023
Australian Jewish Funders Partnership Renewed
Learn about our partnership with AJF.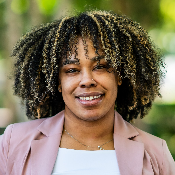 Australian Jewish Funders (AJF) is pleased to announce the renewal of their partnership with Catchafire, a platform that provides pro bono professional services to for purpose organisations, for a third year. Through this partnership, AJF and Catchafire have been able to save for purpose organisations over USD$2.9M in consulting fees and funnel more than 15,000 volunteer hours to their grantees throughout Melbourne, Sydney, Perth, Adelaide, and Canberra.
"We are thrilled to continue to work with Catchafire," said Tracie Olcha, CEO. "For many of our organisations, the combination of financial support and pro bono consulting services from Catchafire has been transformative. This partnership has enabled them to strengthen their operations and have a greater impact in the communities they serve."
Through the partnership with AJF, Catchafire has been able to provide strategic planning, marketing, organisational development, financial, and other services to their community.
AJF grantee, Community Health Support (CHS), an organisation that works to ensure the everyday health and safety of their community through building confidence during first aid emergencies, has worked with volunteers on Catchafire to complete 29 projects and saved over $110,374 AUD in in consultation fees in just one year.
"A great feature of Catchafire is the flexibility it offers. Volunteers can work with us on a project basis, which means we can tap into their skills as and when we need them. This is particularly useful for a growing organisation like CHS, where resources are limited, and we need to be efficient with our time and budget," says Jesse Lenn, CHS Executive Director.
During a recent project CHS connected with Julian L., a US-based public speaking coach and Catchafire volunteer, to prepare Jesse for pitching at JCA's Shark Tank event. With Julian's expert support, Jesse's pitch won CHS first-prize, plus the audience vote award.
"We had an excellent experience working with Julian. We worked with Julian for a number of weeks in preparation for JCA's Shark Tank event. We had 5 minutes to convince the audience and judges that CHS was worthwhile supporting. Julian compartmentalised the project so that we could tangibly work towards an end-product. We all learned great new skills along the way and had a fun time doing it! The most memorable moment was jumping on a call with Julian after the event and watching his reaction as we told him we had won," Jesse explained.
"We are thrilled to work with AJF and to have the opportunity to provide support to their community." said Matt Miszewski, CEO at Catchafire. "We are honored to have the opportunity to help their organisations achieve their goals and make a lasting impact."
AJF and Catchafire are committed to continuing their partnership and providing support to nonprofits and social enterprises in Australia.

About Australian Jewish Funders
Australian Jewish Funders (AJF) is the network inspiring effective philanthropy and strengthening community. AJF is a member-based organisation that is guided by the pillars of innovation, collaboration and leadership to achieve impactful giving grounded in Jewish values, tradition and wisdom. AJF inspires members to strengthen the Jewish community and beyond, at the individual and collective levels through educational engagement opportunities, events and programming.
About Catchafire
Catchafire exists to support and accelerate the impact of nonprofit, foundation, corporate government, and volunteer changemakers by bridging the gap to expert talent and resources so they can focus squarely on their mission. Wherever they live, whomever they serve, whatever help they need — a world of expertise is waiting for them at Catchafire.
---
If you're a grantmaker or company and would like to learn more about equipping nonprofits in your community with responsive, high-quality, and impactful capacity building support, let's connect. Email us here.
Member sponsor
Share this article
Copy the link, then close this window.