Oct 27th, 2022
Support Animals by Helping these Nonprofits
Make a pawsitive impact with animal rescues.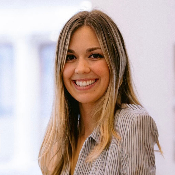 If you're passionate about animals and want to help contribute your skills in ways other than working in-person at a shelter, there are plenty of ways you can make a difference. About 6.5 million animals enter shelters each year, but only 3.2 million are adopted (American Society for the Prevention of Cruelty to Animals). Animal rescue organizations are always in need of volunteers and donations, so if you have some extra time, why not get involved? No matter what skills and expertise you bring to the table, there are many ways you can support and connect with animal organizations!


Why You Should Volunteer for Animal-Supporting Nonprofits
No matter if you're a dog or a cat person, most of us can agree our furry friends deserve love, respect, and a healthy, supportive home. In fact, 96% of Americans report a moral duty to protect animals (The No Kill Advocacy Center), and 80% of pet-owners consider their pets to be family members (Humane Society). When you volunteer to help animal rescue organizations, you are doing your part to protect animals that don't have a voice to advocate for better conditions themselves. Whether you go to your local rescue shelter to give dogs food and water, or sign up for a fundraising call or project on Catchafire to help an organization raise money, you're helping dogs and cats stay safe and find a loving home.


How to Help Animal Rescue Organizations
If you're ready to volunteer, here are some ideas on how to help animal rescue organizations! If you want to donate your time and talent, we have many open opportunities on Catchafire. When you search projects on Catchafire, check the box "Animals" as the cause you want to volunteer for, and then check any skills you'd like to give back. Our platform will populate open opportunities that you can apply to assist right away.

There are many animal rescue organizations that need help in order to continue their work. Some organizations may need help with things like marketing, fundraising, or designing merchandise. By offering your skills and time, you can help these organizations continue their important work. If you're not sure where to start, you can check out the following organizations that are looking for help on Catchafire. No matter which organization you choose to volunteer for, your help is always appreciated. By giving your time and skills, you can make a big impact on the work of animal rescue organizations.


15 Animal Nonprofits You Can Volunteer With
Volunteering with an animal rescue organization can be a very rewarding experience. It can also be a great way to learn more about animal care and welfare. No matter where you live in the US, here are 15 animal rescue organizations that you can volunteer remotely with.
---
If dogs and cats aren't your thing, try volunteering for Albatross Aviary! Located in Grand Rapids, Michigan, Albatross Aviary is dedicated to the rescue and sanctuary of unwanted, neglected, abused, and abandoned birds with a commitment to animal welfare advocacy through public education.

---
Out of Vestal, New York, comes the nonprofit A Nose for Good. They create transformative partnerships between people with diabetes and well-trained service dogs. They aim to employ education and advocacy to raise community awareness around the rights, roles, and responsibilities of service dog teams.

---
Atlanta Rescue Dog Cafe is a nonprofit dedicated to the well-being of the community's pets and its people. Their mission is to reduce the inflow of pets into animal shelters and prevent incidents of animal cruelty - through innovative community-building, pet therapy, and humane education programming.

Volunteer Linda F. helped Atlanta Rescue Dog Cafe with their professional development over the course of 4 weeks, focusing on their specific professional development goals.

"Linda is always incredible to work with - which is why we keep going back to her. Her expertise, patience, insights, and wonderful ideas are so welcome and greatly appreciated. Her mentoring has been nothing short of superb, and Atlanta Rescue Dog Cafe's leadership, finances, board management, and overall nonprofit health are so much better off because of her. Can't recommend highly enough."
- Aaron F., Founder and CEO, Atlanta Rescue Dog Cafe

"Great to work again with Aaron Fisher of ARDC on this Flexible Coaching Project. It is so good to see the positive progress made by the Atlanta Rescue Dog Cafe during the pandemic to use the virtual platforms to educate people about pet care. Aaron is an amazing leader and is truly passionate about pets and their health and safety. We discussed future location possibilities for ARDC, event management, board development, and grant development. I highly recommend other Catchafire professionals to work with ARDC."
- Linda F., Charitable Giving Consultant and Executive Coach

---
When Austin Pets Alive was first imagined, Austin had a kill-rate of 87% – today they have a save-rate of 97%. Through hardships, they have found inspiration; and through this inspiration, they have saved lives. Now, they are the largest No Kill city in the country.

---
The Chesapeake Rescue Alliance is a foster-based nonprofit protecting animals in the Chesapeake Bay area and beyond. They connect animals in need to safe homes and facilitate their access to quality veterinary care. The rescue also provides foster, adoption, mandatory spay/neuter, trap-neuter-return, education, and outreach services to support the well-being of animals within the community at-large. This organization emphasizes transparency and integrity while providing educational resources to support the humane treatment of animals.

---
Did you know in 2020, Oklahoma animal shelters took in 89,353 dogs and cats? Of those, 11,560 animals were euthanized. Grace Animal Rehab Center rescues abandoned and abused dogs and cats to give a second chance at life by finding them loving homes around Sapulpa, Oklahoma.

---
The Humane Society of Bay County's mission is to save, protect, and enhance the lives of animals in Bay County, Michigan. The Humane Society is an advocate for shelter adoptions, and their organization has many programs, including sterilization and vaccination for adoptable animals; trap, neuter, and return for community cats; temporary pet care for domestic violence victims; advocacy against animal cruelty and abuse; community awareness and education, and more!

Volunteer Corinne M. helped Humane Society of Bay County create designs for T-shirts and sweatshirts to help fundraise for their cause.

"Corrine was amazing to work with. She is very detailed and thoughtful when it comes to her work. She provided us with several stunning designs, making it hard to choose which one we were going to use for our t-shirt/theme this year!"
-Kati L., President, Humane Society of Bay County

"This was such a fun project and it was made even better by a fantastic collaborator. Kati was so friendly and helpful through every step of the process and I'm so grateful to have been chosen for this."
-Corinne M., Volunteer

---
The Institute for Humane Education is based in Surry, Maine, and their mission is to create a just, humane, and sustainable world through education. They help educators teach about human rights, environmental preservation, and animal protection to create a world where all can thrive.

---
Karma Rescue is a nonprofit based in Santa Monica, California. Their mission is to end economic euthanasia of pets and prevent shelter overcrowding by providing life-saving aid to low-income families and free spay/neuter services to underserved communities throughout Los Angeles.
---
Founded in 2018 in Laupahoehoe, Hawaii, Magical Creatures Sanctuary rescues, rehabilitates, and offers life-long sanctuary to farmed animals on the Big Island while serving the Hawaiian community with programs that promote kindness, compassion, and stewardship. Magical Creatures is an entirely volunteer-run organization with an extraordinarily dedicated team. Many of their residents were evacuated from farms during the 2018 volcanic eruption, but the majority were saved from slaughter, rescued from neglect, have special needs, or were orphaned or injured in the wild. The organization provides lifelong care to the animals they rescue, and does everything they can to ensure that injured, neglected, or lost farmed animals can find peace and live the rest of their lives with dignity.

Volunteer Alex M. helped Magical Creatures Sanctuary make major updates to their website, saving them $4,586 and allowing them to feed and provide daily healthcare to their 65+ residents.

"Alex has become an absolutely cherished part of our core volunteer team at the sanctuary! He is passionate about animal organizations and our mission, and brings endless insights on how we can grow through our online presence. He is amazing to work with - taking initiative to bring new ideas, project plans, owning follow-up and offering an incredible amount of his time to supporting our projects. Plus he has a great sense of humor and is always patient with our timing, making it a total pleasure to connect with him at every touchpoint. It's really hard to even express how grateful we are and how much we enjoy working with Alex! We look forward to every call and check-in, where he always inspires, delivers, and offers even more support to us. Our website update is coming together beautifully, and he continues to help us add new pages and optimize our interfaces. We are very grateful to have made this connection and look forward to working with Alex long-term."
-Jessica S., Volunteer Program Manager, Magical Creatures Sanctuary

---
Mid-Cities Community Cats is looking to improve life for stray and feral community cats, as they service approximately 1,000 cats annually with trap-neuter-vaccinate-return services in suburbs of Dallas and Fort Worth, Texas.

---
Remember Me Rescue, located in Burleson, Texas, was formed by racehorse trainers and volunteers to assist retired and injured racehorses after their careers at the track are over. They accept, rehabilitate, and retrain ex-racehorses with the hopes of finding them new homes with responsible owners.

---
In Fort Worth, Texas, S.T.E.P.S. With Horses is on a mission to improve the mental health and well-being of military service members and family members, at-risk youth, and others with mental health needs through equine-assisted mental health services, including counseling and psychotherapy, therapeutic activities, education, community engagement, and research.

Volunteer Brian S. helped S.T.E.P.S. With Horses assess the current state of their social media pages and gain actionable recommendations on how to improve presence and engagement.

"Brian is so knowledgeable and offered concrete, helpful tips to improve our social media presence! We have already seen results by implementing his suggestions!"
-Hallie S., Executive Director, S.T.E.P.S. With Horses

"Naturally, I am all about horses, equine therapy, and social media projects… so this was a real trifecta win supporting Hallie with S.T.E.P.S. with Horses. She was super-responsive, ultra-helpful, and very engaged throughout our project out-brief. This is such a wonderful program with truly unlimited social media potential! Really hoping to work with this organization again soon!"
-Brian S., Nonprofit Consultant

---
The Hand2Paw Foundation, based in Narberth, Pennsylvania, provides paid internships for disadvantaged youth to work in animal shelters. These young people get work experience and develop valuable soft skills while providing additional care and attention to shelter animals.

---
Based in Charlton, Massachusetts, Wild Response creates lasting solutions to protect endangered species and improve the lives of wildlife rangers and the communities they serve around the world. They provide training and assistance to train wildlife rangers and conservation practitioners on the frontlines of wildlife conservation in Africa and Asia.

---

Help Animal Nonprofits on Catchafire
There are a variety of ways to support animal nonprofits on Catchafire.

Turn your skills into something more: sign up today to volunteer and start making an impact! You will help support critical programming for animal-supporting organizations. Support spans across several departments such as marketing, finance, HR, and more. Whether you volunteer for a one hour consultation call or full-length project, your support makes an instant, tangible impact. Together, we can rescue animals and help them thrive in loving and supportive environments.

If you're a grantmaker and would like to learn more about equipping animal nonprofits in your community with responsive, high-quality operational support, let's connect. Email us here.
Share this article
Copy the link, then close this window.