Oct 23rd, 2020
A Whole New AeroVerse
A video on AeroStar's volunteer match experience.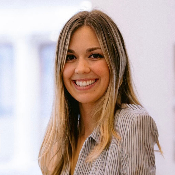 Like many nonprofits, AeroStar found themselves having to innovate and adapt amidst the global pandemic. AeroStar needed to move all of their learning material online in order to continue to support academic awareness of aviation and aeronautical opportunities for all students, especially female, underprivileged, underserved and at-risk youth. CEO and Founder, Tammera Holmes, checked to see if there were any learning management projects available on Catchafire, and it just so happened we were just launching this as a new project option when she contacted us. Right away, Tammera posted the project and matched with a volunteer who specializes in e-learning for NASA! Watch the rest of the video to learn more about Tammera's experience working with aerospace volunteer Jacklyn D.

Visit AeroStar's website to learn more about their new AeroVerse and other programs available.
AeroStar Avion Institute
Science & technology Nonprofit
Member sponsor
Share this article
Copy the link, then close this window.