Apr 17th, 2020
A (bittersweet) moment of quiet
How volunteers helped this museum go virtual.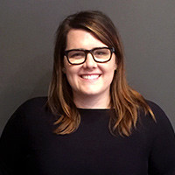 "I used to refer to this place as the 'Thunderdome' because it was so loud and crazy," said Sarah Nucci, Executive Director of Wonder Universe: A Children's Museum in Christiansburg, VA. "Now, we're trying to see this time as a moment of quiet to focus and get things done." Sarah's characteristic upbeat attitude – what you might expect from a leader in early childhood education – has been unwavering, despite the impossible decision she and her Board of Directors made to temporarily close the museum just four months after opening, and lay off frontline staff in the process.

"We realized, if there was ever a case of COVID-19 spread through our museum, trying to reopen wouldn't be an option for us. No one would ever think of us as a safe place to come and play," she said. For the safety of the children and families they serve, they closed their doors weeks before the governor issued a stay-at-home order through the middle of June.

Not ones to sit still, Sarah and her small team have been pushing forward and continuing to engage children in creative ways – whether that's running live science experiments on Youtube or mailing families make-your-own-piñata kits. Internally, they're using this time to fortify their operations by working with virtual volunteers on updating their website, perfecting their individual donor appeal, and establishing their presence on Instagram.
To learn more about Wonder Universe: A Children's Museum, visit their website at wonderuniverse.org.
Wonder Universe: A Children's Museum
Education Nonprofit
Member sponsor
Share this article
Copy the link, then close this window.